Can Tropical Cyclones Move From the Atlantic to Pacific, or Vice Versa?
While it is common for tropical cyclones to affect the Eastern Pacific Ocean, Caribbean Sea and Gulf of Mexico, it is uncommon to see storms make it across Central America and into the other ocean basin. This can happen two different ways.
---
Consulting with a Weather Expert vs. a Weather Report
When working on a weather–related case or claim, it is important to engage with a qualified forensic weather expert to get an accurate understanding of the weather prior to making important decisions. When first engaging with a weather expert, there are two paths that can initially be taken.
---
What Has El Niño Been Up To Lately?
Many of us have heard the term "El Niño" at some point in our lives. But you may not know how significant a role El Niño plays with our weather patterns in the continental U.S..
---
Unusual Weather Cases
When you think of weather-related cases, you may think of a slip & fall on ice, or property damage due to a hurricane. However, there are some unusual cases that involve weather that we've worked on.
---
This is Only a Minor Icing Event. How Bad Could It Be?
Ice creates arguably the most dangerous wintertime condition to pedestrians and drivers. It can be surprising to see the difference in public reaction to a "major" snowstorm compared to a "minor" icing event.
---
The Important Difference Between Sleet and Freezing Rain
Sleet and freezing rain are forms of precipitation that occur when layers of cold and warm air overlap. More specifically, sleet and freezing rain occur when warm moist air aloft overruns a layer of freezing cold air at the surface. The precipitation initially falls as rain through the mild air aloft. Once the raindrops begin falling through the layer of freezing cold air, they change to either sleet or freezing rain. This depends on the depth of the cold layer.
---
A Storm in Progress is Often Not the Crux of a Slip and Fall Case
Many attorneys believe that slip and fall cases ultimately hinge on whether or not there was a storm in progress at the time the fall occurred. However, from my experience providing weather analysis and expert testimony on hundreds of slip and fall cases, that's rarely the case.
---
Considering Using Free Historical Weather Data? Three Questions to Think About
You perform a quick Google search for "free historical weather data" on a specific date at a certain location which results in an overwhelming number of reporting sites to use. With all of this free weather data available to you, you can surely find all of the data necessary to assist you with your case, right? Not exactly.
READ MORE…
---
4 Mistakes Attorneys Make When Working on a Weather-Related Case
Working on a weather-related case can feel overwhelming. Oftentimes, there are many factors to consider in a case such as precipitation timing, hourly temperatures, peak wind gust, or even the angle of the sun at a specific time and location. However, when working on a weather-related case that may seem cut and dry on the surface, it's common for attorneys to miss important elements related to the case that would help build their case strategy.  
---
Hurricane Ida's Devastation in the Northeast
On August 29, 2021, Hurricane Ida made landfall in Louisiana as a powerful Category 4 storm, causing intense rain and flooding, storm surge, and massive power outages. However, the loss of life due to the remnants of Ida was even greater in the Northeast. 48 deaths occurred in New Jersey and New York combined, compared to 33 deaths in Louisiana. Why was there more loss of life in an area that was only affected by the remnants of Ida?
---
Autumn – The Changing of the Seasons
Autumn is that time of year that lands between the heat of summer and the cold of winter. As the summer heat comes to an end, we all start to notice that the sun rises later each morning while setting earlier each evening. In addition, the nights are cooler. Vegetation growth slows down or ends. Animals prepare for the upcoming winter or begin migrating to warmer climates. For those of us that live in the Northern Hemisphere, autumn begins on September 22nd or 23rd. But what causes it?
---
Spinning Weather Phenomena 
The spin of the Earth helps generate many of our planet's natural phenomena from global ocean currents to atmospheric wind flow and weather patterns. Many types of weather are associated with some type of rotating weather phenomenon. Most of us have learned at some point in our lives about high and low pressure systems and that, in the northern hemisphere, high pressure spins clockwise and low pressure spins counter-clockwise.
---
Heat Wave Safety – Stay Cool As Temperatures Rise
Recently, temperatures along the West Coast have reached record highs. The extreme heat event was responsible for crop damage, buckled roads, blackouts, and several deaths. According to the World Health Organization, heat waves are considered the most dangerous natural hazard. In fact, high temperatures are responsible for killing hundreds of people every year.
---
Unprecedented Heat Wave Shattered Records in the Pacific Northwest
The Pacific Northwest was recently affected by its most severe heat wave in history. Many areas saw their all-time high temperature records broken, in many cases by several degrees. The heat lingered for a few days, causing many deaths, affecting crops, and killing sea creatures such as mussels and clams.
---
Making Sure Your Weather Expert is Prepared
When it comes to engaging a weather expert on a weather-related legal case, it is important to provide your expert with all of the appropriate case documents and materials for them to review prior to writing their report. This will assure that their opinions cannot be challenged by case-specific details that were not disclosed to them prior to their initial report.
---

New Climate Normals – What Do They Mean?
NOAA recently released the new U.S. Climate Normals. They have been updated to cover weather data from the years 1991-2020. You may wonder: what they are used for? Climate normals allow the general public, meteorologists, and businesses to compare today's weather to the 30-year averages for the past 30 years.
---
Do Hurricanes Ever Hit the West Coast of the U.S.?
In recorded history, hurricanes have impacted all Atlantic and Gulf states from Texas to Florida, including up to Maine and nearby Canada. But what about the West Coast of the United States, which is adjacent to the Pacific Ocean? The eastern Pacific has an active tropical season as well. The season runs from May 15th to November 30th with 8 hurricanes in an average year.
---
An Outlook on the 2021 Atlantic Hurricane Season
The 2021 Atlantic hurricane season is expected to be another above-average season. After 2020's record-breaking season, it's hard to believe that 2021 could compare. Although a previous year cannot tell us what will happen in the following year, scientists have already predicted 2021 will be another very active season.
---
Weather Data is Not a Weather Analysis
While weather data is the primary source for historical weather information, obtaining weather data without a thorough analysis by a forensic meteorologist can result in missing critical pieces of weather information.
---
Can a Weather Expert Help Solve a Crime?
Weather is often relevant when it comes to determining credibility. Therefore, a weather expert may be called upon to validate or invalidate an alibi, determine weather conditions, or explain the frequency of certain weather events. Forensic meteorologists use historical weather information and other factors to help determine guilt or innocence. Often, their testimony is enough to establish justice.
---

Wind Types and the Damage Patterns they Create
Wind can be a destructive force and contributes to a significant amount of insurance claims each year. Some of those claims can end in litigated matters. When it comes to insurance claims, the type of wind responsible for damage can be critical for how a claim is evaluated and processed.
---
The Record-breaking Wintry Weather of February 2021
February 2021 was one for the record books in terms of cold, wintry weather across the United States. A powerful winter storm affected much of the country from February 13-17, 2021. This resulted in over 170 million Americans being placed under various National Weather Service-issued winter weather warnings and advisories.
---
Slip & Falls – Not Just a Wintertime Incident
With the advent of spring, it's easy to think that the season of slip and fall cases and claims is over. While the majority of these incidents do occur in the winter months where snow and ice provide a slippery walking surface, the potential for the same type of injury can occur when someone slips on water on a wet indoor surface.
---
Remembering the historic Blizzard of March 12-14, 1993
It is hard to believe that is has been nearly 30 years (28 years to be exact) since the historic March 1993 Superstorm that impacted all areas from the Gulf Coast to New England. This storm will always be remembered for its incredible impacts of high winds, severe thunderstorms, tornadoes and widespread snowfall.
---
Be Prepared for Your Weather-Related Case
Having a forensic weather expert on your side is critical to develop the best strategy for your weather-related case. Here at CompuWeather, our experts provide you with accurate, unbiased information to help prepare you for your weather-related case. We help you avoid losing time and money from a costly and lengthy trial.
---
All Snow and Ice is Not Created Equal
The term "snow and ice cover" can cause some confusion, as it may not mean what you think it means. Is the amount of snow and ice on a roadway, sidewalk or parking lot representative of snow and ice cover? Not all snow and ice on the ground is considered snow and ice "cover", so it is important to understand the differences.
---
Specialized Weather Experts Available to Work on Maritime and Aviation Cases
There are attorneys who specialize in the niche fields of maritime or aviation law. These fields often involve high profile cases regarding wrongful death, severe injury, or property damage. Hiring a weather expert is often critical in both maritime and aviation cases, since weather plays such a large role when it comes to flying planes and sailing vessels.
---
The Important Difference Between Wet Snow and Dry Snow
Snow forms when water vapor in the atmosphere freezes directly into ice crystals and falls to the ground as precipitation. When it falls heavily or for long periods, it can accumulate to several inches and become a travel hazard on roads and walkways. This is common knowledge to people who experience cold winter seasons. However, there are different types of snow that have varying impacts that may not be common knowledge to all.
---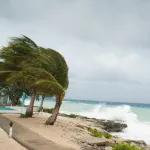 The Record-Breaking Hurricane Season of 2020
November 30 marked the end of a record-breaking Atlantic hurricane season with 30 named storms. Back in May, NOAA's Climate Prediction Center predicted an above average season, forecasting between 13 to 19 named storms, of which between 6 to 10 would become hurricanes, and 3 to 6 of these would intensify into major hurricanes (max sustained winds of > 110 mph).
---
How to Select a Qualified Weather Expert
You understand the need for a qualified forensic meteorologist to testify about the weather and to provide you with an accurate analysis of weather conditions at your location of incident. But what distinguishes one weather expert from another? How do you know which "experts" you can trust? Before selecting a forensic meteorologist for your case, here are some important criteria to consider.
---
Not Using a Weather Expert Can Cost You Your Case
Too often, witnesses without training and experience in meteorology are called upon to discuss the weather. The problem is not with the witness, but the fact that their expertise doesn't include the necessary credentials to qualify them to analyze weather data with accuracy and precision.
---
The Value of a Weather Expert
Attorneys routinely rely on expert testimony from specialists in medicine, accounting, forensic science and other areas when they're building a case and presenting arguments. But how often have you considered consulting with a forensic weather expert?
---
A Weather Expert's Area of Expertise
A weather expert provides more value than just reconstructing the weather conditions for your case. Many times opposing weather experts have the same weather analysis but their conclusions vary depending on what evidence was reviewed.
---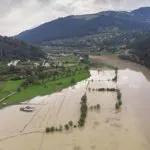 Experts From Different Fields Working Together
Experts working together is always the best way to effectively and cohesively prepare a legal case. Often the knowledge of experts in different fields overlaps, and it is always best to have the most qualified expert to present each aspect in the case.
---
Don't Wait Until the Last Minute to Get a Weather Expert
Getting a weather expert involved early can save lots of time and money, and avoid a costly trial and significant amounts of time if a successful summary judgement is granted. 
---
A Fresh Set of Eyes May Shed New Light on Your Case
A weather expert assigned to a slip and fall case that was about to be dismissed with a "storm in progress" defense finds evidence that pre-existing snow and ice from a prior storm may have been to blame.  
---
Is That Photo Real?
A weather expert's analysis confirms that photos allegedly taken at the time of a slip and fall were fraudulent.