Our weather expert services support plaintiff and defense attorneys on both state and federal cases nationwide. We primarily assist attorneys with personal injury and property damage cases, but we offer expert support for any case that involves weather. We provide site-specific past weather analysis, expert testimony, and consulting that gives attorneys the level of detailed analysis they need to develop the best possible case strategy. All of our expert opinions and analyses are supported by American Meteorological Society (AMS) Certified Consulting Meteorologists that have extensive courtroom experience.
Give CompuWeather a call at 1 (800) 825-4445. Speak with our Certified Consulting Meteorologists and see how their expertise can add value to your investigation.
Personal Injury Cases
Our experts have provided qualified opinions on tens of thousands of personal injury cases such as: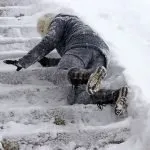 Slip & Falls
Slip and falls are one of the most common cases we work on. Whether your case is a slip and fall on snow or ice, or a slip and fall indoors on wet floors, our weather experts use official weather data sources, including Doppler radar, to determine if there was a storm in progress, if melting and refreezing occurred, if black ice was present, if there were notice issues, and more.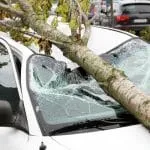 Injuries Due to Wind
Our experts work on cases that involve wind; whether a person was struck by a falling tree or flying debris, or any injury or loss of life caused by strong wind. We detail the timing of strong wind, wind direction and speed, and can determine whether or not strong winds were forecasted.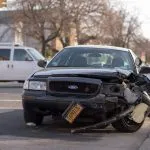 Motor Vehicles & Trucking Accidents
Many car and truck crashes occur as a result of poor weather conditions. Our weather experts will provide site-specific weather analysis and opinions on issues such as visibility, fog, precipitation, wind, sun glare, and whether road surfaces were wet or icy.
Property Damage Cases
In addition to personal injury matters involving weather, our experts have provided qualified weather-related opinions on thousands of property damage cases such as: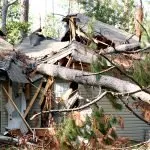 Straight Line Wind Damage to Structures
Wind damage to structures is very common, whether the wind blew the roof off a building, causes a tree to fall on a house, or shatters windows. We offer site-specific wind reports that provide a thorough analysis of the wind, including the peak wind gust and direction. Also, we offer wind threshold studies, which will determine how often a wind speed of a certain magnitude was equaled or exceeded at a location over a defined period of time.
View a sample Straight Line Wind Damage to Structures report here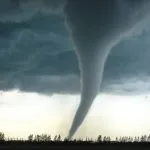 Tornado Damage
Our tornado track reports show the tornado's path and if a tornado affected the property. We also provide the wind speeds associated with the tornado at the location in question. If it's determined that a tornado did not occur, we provide the peak straight-line wind speeds for that day.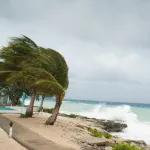 Hurricane Damage
We provide hurricane timelines that display the hour-by-hour weather conditions for a specific address during the course of the storm. Our experts cover rainfall, storm tide, peak wind gusts, maximum sustained wind speed, and wind direction. We offer these timelines for every tropical system that makes landfall in the United States.
View a sample report of large scale wind field maps
View a Hour by hour site-specific hurricane timeline sample report here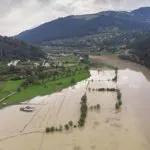 Rainfall, Flooding & Water Intrusion
Whether you're dealing with a flooded home, roof leak or general property damage due to heavy rainfall or flooding, we provide reports that detail rainfall over a given period at the loss location, and indicate the average recurrence interval for how often a rainfall event of that magnitude normally occurs. In addition, we offer rainfall threshold studies, which show how often a rainfall of a certain magnitude was observed over a given period.
Lightning
We work on cases where lightning damaged property or caused personal injury or death. Our reports provide strikes within a specific radius of the location in question. In addition, these reports include the strike distance from the location and the magnitude of each strike.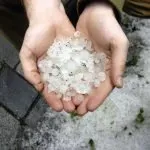 Hail Damage
Hail often damages residential and commercial properties. We offer two types of hail reports: one is a search over a defined time period that provides hail size and distance from the location in tabular form, and the other is a detailed graphical analysis for a specific day that provides a map of the areas that were impacted by hail, along with the hail sizes.
View a sample HailTrail Search Plus report here
View a sample HailTrail Map report here
Attorneys – What to expect
Speak with a CompuWeather team member to learn more about which service is best for your case
Work one-on-one with an expert or receive a fully customized report within a timeframe set by you
Additional Services
Many of the cases and claims we handle are slip & falls, motor vehicle accidents, wind damage, etc. – common occurrences. However, we can cover any type of weather-related case or claim, even the unusual or unique ones.
Construction delays & defects
Maritime personal injury
Ship collisions
Cargo damage or loss
Salvage disputes
Criminal cases
Aircraft accidents
Train derailments
Structure collapse
Crop overspray
Services/Work Products
Our Certified Consulting Meteorologists provide the following services to assist you with your case:
Phone consultation: Our experts provide you with a verbal analysis so you can sort out the weather details for your case prior to receiving a written analysis
Review of case documents including deposition transcripts and opposing expert's work products
Written weather analysis
Affidavits with qualified opinions
Trial preparation
Give CompuWeather a call at 1 (800) 825-4445. Speak with our Certified Consulting Meteorologists and see how their expertise can add value to your legal case or claim.