Our weather experts assist engineers with structural damage cases. We provide site-specific weather details that allow engineers to determine what weather conditions were responsible for damage, or if weather or inadequate maintenance/improper construction was what caused the damage. When it comes to litigation, the wisest strategy is to leave the engineering to the engineers, and the weather to the weather experts. Taking data from the nearest available reporting sites can lead to opinions based on inaccurate information. When challenged, this creates a significant liability and exposure for any engineer. Our weather experts are American Meteorological Society (AMS) Certified Consulting Meteorologists that have extensive experience reconstructing the weather for site-specific locations and have testified on numerous occasions in both state and federal courts across the country.
Give CompuWeather a call at 1 (800) 825-4445. Speak with our Certified Consulting Meteorologists and see how their expertise can add value to your investigation.
Structural Damage Investigations
Our weather experts have extensive experience reconstructing weather conditions for structural damage investigations such as: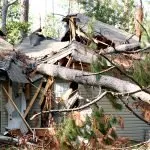 Wind Damage
Investigations into wind damage are very common. Our wind reports include peak wind gust and direction for the location in question. We also offer wind threshold studies which determine how often wind speeds of a certain magnitude were observed over a specific period of time.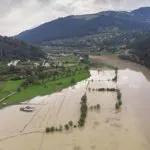 Rainfall & Flooding
We assist in any investigations where rainfall is responsible for flooded homes, roof leaks, and severe property damage. Our flood reports detail rainfall over a defined period of time at the location in question. They indicate the average recurrence interval for how often a rainfall event of that magnitude usually occurs. Also, we offer rainfall threshold studies. These studies show how often a rainfall of a certain magnitude was observed over a specific period.
Roof Collapses & Snow Load
Heavy snow load can result in structures failing or collapsing. We can detail the amount of snow that fell at the location of loss, the temperature at the time in question, and the liquid equivalent of any snow accumulation.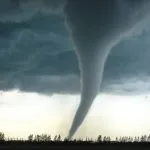 Tornadoes
We offer tornado track reports that detail the tornado's path and if it impacted the property in question. Our reports also detail the wind speeds associated with the tornado at the location of loss. If it is determined that a tornado did not occur at the location in question, we will provide the peak straight-line wind speeds for that day.
Lightning
We assist with investigations where lightning struck and damaged property. Our lightning strike reports detail lightning strikes within a specific radius of the location of the loss. Plus, these reports include the strike distance from the location and the magnitude of each strike.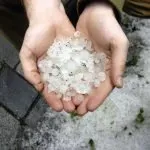 Hail Analysis
We offer two types of reports to assist you with your hail damage investigations. Our HailTrail Search report is a site-specific search over long periods for radar-detected hail and witness reports of hail around your loss location. Our HailTrail report is a detailed site-specific graphical hail analysis for a particular date containing a map and discussion.
View a sample HailTrail Search Plus report here
View a sample HailTrail Map report here
Hurricane Services
Since Hurricane Katrina in 2005, CompuWeather has become a leader in providing hurricane weather reconstruction services to the engineering community. CompuWeather has produced over 160 map packages and 1600+ site-specific hurricane analyses for over 50 tropical systems.
Hurricane Map Packages
Graphic maps that provide a broad overview of the impacts of winds, rainfall and storm tide with contours to display the magnitudes.
Hurricane Timeline Charts
Site-specific analysis summarized on a one-page chart containing hourly conditions during a tropical system.
Custom Hurricane Services
If our Map Packages or Timelines are not precisely what you need, our experts will consult with you and provide a custom analysis that addresses your specific needs.
Engineering Professionals – What to expect
Speak with a CompuWeather team member to learn more about which service is best for your case
Receive a fully customized report that addresses your specific needs